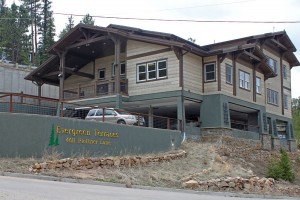 4611 Plettner Lane, Evergreen
Evergreen Terraces is a 7,700 sf office building located in downtown Evergreen. The project included Site, Grading and Erosion Control, Drainage, Utility, Lighting and Parking Plans for a Jefferson County Grading Permit. The project also included a stormwater detention facility and off-site access improvements.
Construction completed in 2008
Engineer: Christopher Purrington, P.E.