Purrington Civil Involvement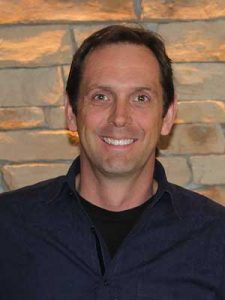 ---
Chris has extensive experience primarily related to water, wastewater and infrastructure projects including planning, design, construction coordination and operations, as well as special district representation.
---
Founder and Manager of Purrington Civil
Management and coordination of engineering
Business operations and administration
Engineering services and primary contact for the following Special Districts:

Willowbrook Water and Sanitation District
Meadowbrook Water District
Meadowbrook Fairview Metropolitan District
Bennett Bear Creek Farms Water & Sanitation District
Hi-Lin Water & Sanitation District
Cherry Hills North Metropolitan District

Senior engineer for residential and light commercial development projects including site development plans, grading permits, utility plans, and drainage studies
Design review and approval coordination
Cost projections and cost management
Past Experience
Purrington Engineering, LLC, Evergreen, CO: Principal Civil Engineer and Partner of Purrington Engineering, a structural and civil engineering firm focusing on residential and light commercial development.  Responsible for management, design and oversight of all civil engineering activities.
Meurer & Associates, Lakewood, CO: Project Manager responsible for planning, design, and construction administration of water, wastewater and infrastructure rehabilitation projects.  Project coordination including proposal preparation, cost estimating and budgeting, plan and contract document development, agency submittals and reviews, public bids, and construction administration.  Technical specifications development, review and implementation.
Technical Skills
AutoCAD, WaterCAD, MSE Retaining Wall Software, Microsoft Office
Direct Phone