---
Purrington Civil, LLC is a full service Colorado civil engineering firm dedicated to providing cost-effective and practical solutions for Special Districts, as well as residential and light commercial developments.
---
Purrington Civil, LLC was established in 2012 and provides civil engineering services along the foothills, western suburbs of Denver and Mountain communities. Our area of expertise includes water distribution and wastewater collection systems, master infrastructure planning, site grading, drainage and erosion control design.  We provide services to Special District's, municipalities, land developers, architects, homebuilders and private land owners.
Civil Engineering Team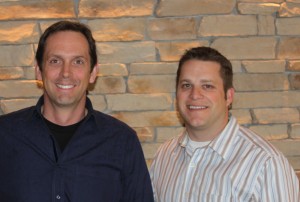 The Purrington Civil staff consists of its two (2) owners, Chris Purrington, P.E. and Steven Homer, P.E. While each owner brings various depth of experience to the firm, the core background for each is in the representation of Special District's focusing on water distribution and wastewater collection.
Christopher Purrington, P.E. is the founder and manager of Purrington Civil.  Chris has over 21 years of experience and is actively involved in the design and oversight of all projects as well as overseeing the day-to-day operations of the firm.  As a former owner and partner of Purrington Professional Engineering, Chris brings leadership, management and ownership experience.
Steven Homer, P.E. has over 15 years of experience in project management, site development, retaining wall design and sales as well as water and sewer design.  Steven's diverse background in the engineering industry provides Purrington Civil with a well rounded level of experience and expertise.
Relationship Oriented Civil Engineering Partner
The majority of our business to date stems from prior client relationships and personal referrals. We are dedicated to our current clients and will be diligent in our efforts to build new relationships and a reputation of outstanding service. We embrace the idea of growing the firm as we build new relationships.
Call 303-956-8353 to discuss your project.